Fate/Extella (フェイト/エクステラ, Feito/Ekusutera?, localized as Fate/Extella: The Umbral Star) is a video game by Marvelous for PlayStation 4 and PlayStation Vita.[1]. It takes place in the Fate/Extra and Fate/Extra CCC world. It was released in Japan on November 10, 2016 and in North America on January 17, 2017.
"The story of the mind between human beings is over; this is a tale between humanity and the world, in a new sea carved into the Moon."
—Kinoko Nasu
Playable Servants
Edit
The game is an action game where the player takes control of a total of 16 Servants.
Nero's Party
Edit
Tamamo no Mae's Party
Edit
Altera's Party
Edit
Independent
Edit
Development
Edit
The title was first announced through the website Project Cosmos with a countdown timer and a tagline of "A new fate begins to stir." The source code of the website contained Hakuno Kishinami's Command Spell.
The scenario is written by Kinoko Nasu and Hikaru Sakurai, character design is by Arco Wada, and development is by Marvelous. They decided to forgo a title like "EXTRA3" for the work.
XSEED Games announced on 7 June 2016 that they will localize the game in North America as Fate/Extella: The Umbral Star in Winter 2016.[2] A subsequent announcement added a Noble Phantasm Edition LE, while pushing the launch window back to 2017.[3]
A limited number of themed PlayStation 4 and PlayStation Vita models will be made available from the Sony Store in Japan.[4]
Game Trailers
Edit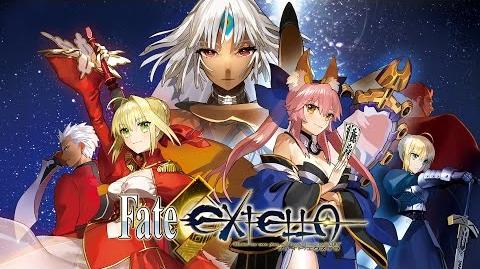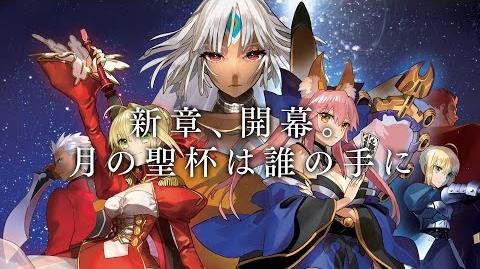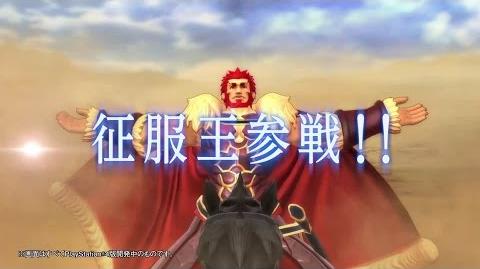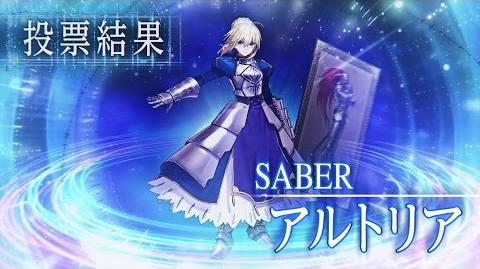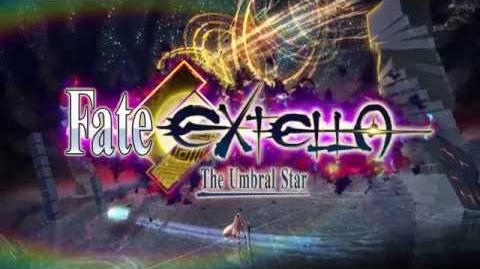 Character Trailers
Edit
References
Edit
External links
Edit
Ad blocker interference detected!
Wikia is a free-to-use site that makes money from advertising. We have a modified experience for viewers using ad blockers

Wikia is not accessible if you've made further modifications. Remove the custom ad blocker rule(s) and the page will load as expected.