The Twenty-seven Dead Apostle Ancestors
Talk

9
449pages on
this wiki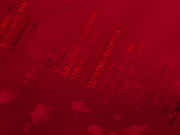 The Twenty-seven Dead Apostle Ancestors (死徒二十七祖, shito nijuunanaso?) are the aristocratic elite of the vampires. The original group were those of the Dead Apostles who escaped from their role as the "emergency rations" of the True Ancestors. Some of the originals have been sealed away by the Church or have been annihilated, changing the leadership of the different factions throughout the generations as they have been replaced, while others still reign as Ancestors in the present era. There are some missing numbers yet to be replaced, as they have been executed by the Church, sealed by the Church, or they are atoning for their sins. The sealed Ancestors are stored in coffins within the Church under eternal imprisonment because they are unable to be totally destroyed. The factions following these Ancestors are still in good condition without their leaders, and they are currently gaining strength to either take back their Ancestor or destroy him. Those who are over four thousand years old from the Age of Gods are referred to as the Elder Title (, ?).
They are very powerful beings, and many have the ability to utilize Reality Marbles. Their general rankings are not determined exclusively by how powerful he or she is individually, but rather the paramount danger he or she poses to humanity. Those within the first ten ranks cannot be defeated by normal concepts, as they themselves are fantasy much like members of the Phantasmal Species. Those who live in fantasy can only be defeated by fantasy that is greater than themselves. They are, on average, capable of facing Servants in battle, but, as both are types of beings that live in mystery, such battles would come down to "having the means of killing the other guy somehow." Servants will generally hold a slight advantage, barring compatibility issues, and the Knight classes, Saber, Archer, and Lancer will all be able to have solid fights. While Saber's Excalibur is extremely effective against those who overwhelm by material quantity and alienness, there are those capable of surviving being hit by Excalibur-class attacks through pure endurance. At the same time, those same ones with extreme endurance would have a tough time with Lancer's Gae Bolg.[1] ORT, to which Earth's rules don't apply, and Primate Murder can be called in a league of their own above both Ancestors and Servants.[2]
The main reason why the group remains in some form after years of repeated killing and destruction among each other and hunts from the Church is because one Ancestor acts as the prophet. Declaring the "Rose Prophecy", she always foresees the death of those Ancestors and warns them so they may prepare successor immediately. Louvre was given the message "--Tonight, Death will appear before thee" around three hours before his death. The qualifications to be considered part of the group are rather loose, as it includes Dead Apostles created by Crimson Moon himself, magi who became vampires through their own magical powers, and even blood-sucking creatures other than Dead Apostles. While Michael Roa Valdamjong is seen as an Ancestor, being an original one created by the White Princess, he is ranked as "Extra" outside of the regular twenty-seven because they consider him to be a heretic who does not uphold the ideals of regular vampires. Arcueid Brunestud considers them to be a group of twenty-eight, but the rest of the group do not due to Roa seeking eternity outside of the partial immortality granted once becoming a Dead Apostle.
One major event for the Ancestors is the Aylesbury Valesti (アルズベリ・バレステイン, ?) ritual established by Crimson Moon that involves the revival of The Dark Six.[3] It is a grand ritual the Ancestors have been preparing for decades, and it has come together in the rural country side of Aylesbury, England over the last ten years. It is suggested that the ritual, performed much earlier in the 1970s for unknown reasons, resulted in the world's mana being dried up in Fate/Extra.[4] Transformed from a village in ruin from depopulation into an industrial area by investment in factories from V & V Industries (V&Vインダストリィ, ?), it resembles a medieval town with unmatched concrete factories. Both the Mage's Association and the Church are in a three-way deadlock with the Ancestors, and even with the looming threat of hell, neither side wants to work with the other. There exists only a temporary pact not to act on the area. Everything that has gone into the area has been done by human power, and legit funds and labor provided by Van-Fem were what built the out of date factories on land that was commercially worthless.
Even if it is a farm for Dead Apostles, those on the side of the supernatural will be unable to intervene with it as long as it is run by innocent people with fair methods. Only when the fairness of the situation has collapsed can they interfere. The ritual is the earnest desires for all Dead Apostles, and at least six Ancestors will be participating. Those more recent ones from magus backgrounds are not able to attend, limiting it to only the very old Dead Apostles. Only those with "original blood" will be invited, including Ortenrosse, who is running it, Altrouge, Van-Fem, Merem Solomon, and Blackmore. As Ortenrosse is leading it, there are no Ancestors capable of declining. Van-Fem has only provided capital without actually actively working with it. Merem has no interest in the "old fashioned" ritual, only wishing to stop it and kill Altrouge, and before the importance of the ritual, Blackmore wishes to kill her as well. They are both willing to work together on killing her before attempting to kill each other.
List of the Twenty-seven Dead Apostle Ancestors
Edit
The list may change upon the release of the Tsukihime remake because some will have been removed in order to redevelop the concept for later works.[5]
Primate Murder (

プライミッツ・マーダー

,

?

), also known as the Murderer of Primates (

霊長の殺人者

,

?

), the White Beast (

白い獣

,

?

), Altrouge's Demonic Dog (

アルトルージュの魔犬

,

?

), and the Beast of Gaia (

「ガイアの怪物

,

?

), is a white dog classified as a Magical Beast born as a Counter Force from Gaia with the sole purpose of killing humans. It has absolute authority over whether to kill a human or let them live. The speed with which it can slay humans is around the same level as Type Mercury, and while Angra Mainyu can match it in numbers, Primate Murder far surpasses it in speed. As one of the most powerful beings on Earth, it is on a level of its own compared to Servants and Ancestors, requiring seven Counter Guardians to keep it restrained.[6] It is currently under Altrouge Brunestud's control, and though it is not related to vampires, it counted among the Ancestors due to it having copied its master and developed a taste for drinking human blood. With this by her side, Altrouge is said to be a monster superior to even Crimson Moon.
The Dark Six is the Original Dead Apostle (

最初の死徒

,

?

) known as the Six Royalties of the Dark (

闇色の六王権

,

?

) and the First and Highest System (

最古にして最高のシステム

,

saiko ni shite saikou no system

?

). It is hasn't reach one hundred percent completion and it is currently regenerating. It is supposed to bring all Dead Apostles together once it awakens in the Aylesbury ritual.
Brunestud of the Crimson Moon (Type-Moon)
Kischur Zelretch Schweinorg (Wizard Marshall Zelretch)
ORT (Type-Mercury)
Rizo-Waal Strout (

リィゾ=バール・シュトラウト

,

?

), also known as Black Knight Strout (

黒騎士シュトラウト

,

?

), is one of the oldest three Dead Apostles and is one of Altrouge Brunestud's bodyguards. He owes his immortality to a time curse and he wields a demonic sword named True Demon Neardark (

真性悪魔ニアダーク

,

?

). He is thought to be "invincible" due to his "curse of time". Kagetsu Tohya mentions him being Shiki Tohno's rival in a potential Tsukihime 2.
Forest of Einnashe (Disemboweling Sea of Trees) (Possibly deceased, eliminated by Satsujinki.)
Fina-blood Svelten (

フィナ=ブラド・スヴェルテン

,

?

), also nicknamed White Knight Svelten (

白騎士ブラド

,

?

), Bloodsucking count (

吸血伯爵

,

?

), and Demon of Stratovarius (

ストラトバリスの悪魔

,

?

), is a bodyguard of Altrouge Brunestud, together with Rizo-Waal Strout and Primate Murder. He is the captain of a ghost ship, and he possesses a Reality Marble of unknown nature called Parade (

パレード

,

?

). He enjoys obtaining blood from young boys. He is on bad terms with fellow Ancestors, Rita Rozay-en and Van-Fem, the latter due to having one of his castles destroyed by Parade during a previous battle between the two.
Altrouge Brunestud (

アルトルージュ・ブリュンスタッド

,

?

) is the Princess of the Dead Apostles, also know as the Eclipse Princess of Black Blood (

黒血の吸血姫

,

?

) and The Lord of Blood and Contract (

血と契約の支配者

,

?

), born from a mix between a True Ancestor and a Dead Apostle.[7] She was born when Crimson Moon could not produce a suitable pure True Ancestor to act as his vessel, and began to search out alternative means. She is one of his two possible successors along with Arcueid, and she can be called Arcueid's older sister. She still lacks the power to reach Crimson Moon's level, and she is too unstable to use as a vessel. It can be said that with Primate Murder by her side, she is a monster superior to even him in a way. She lacks the normal powers of a True Ancestor, and thus cannot use Marble Phantasm.[8] She has the appearances of a fourteen-year-old girl, but she supposedly has a stronger form. She is the leader of one of the two main factions among the Apostles, who gave Wallachia his powers, and has Rizo-Waal Strout, Fina-blood Svelten, and Primate Murder as guardians and servants. She lost against the first incarnation of Roa, and Merem Solomon believes that mutual destruction would be required to defeat only one of her servants. She also stole Arcueid's hair during a battle, and as a result, Arcueid can't grow it back until she recovers it.
Nrvnqsr Chaos (Nero Chaos)
Replacement : Louvre (

ルヴァレ

,

?

), a Dead Apostle who has lived in Norway for five hundred years, personally taking the blood of five thousand people and if you include the spread casualties resulted from his created minions, several times of that. He has a strong castle covered with multiple bounded fields, and while it is enough to hide from most humans, it is not on the level of the other Ancestors' lairs. He is a follower of Trhvmn Ortenrosse and is to be elevated to the status of Dead Apostle Ancestor ten in order to fill the power void left by Nrvnqsr's death, though it will take him at least two hundred years to actually reach that level of power. He is a collector of Mystic Codes and Conceptual Weapons, viewing such tools as the key to his survival and power until that time. One such weapon is a mace artifact that even Merem would envy that Louvre believes has the power to easily kill Barthomeloi Lorelei. He has a pair of successors, his son and daughter who each bare his name, and it is said their power would exponentially increase while fighting together due to being relatives. All three are decisively killed by Satsujinki in the Prelude to Tsukihime 2 in order for him to steal the mace.
Stanrobe Calhin (

スタンローブ・カルハイン

,

?

), the First Wraith (

第一の亡霊(スタンティア)

,

?

), is an Ancestor who still exists as a ghost after being destroyed by the Church. He still retains his immense destructive power that allowed him to destroy everyone and everything related to him and earned him the nicknames Lord of Predation (

捕食公爵

,

?

) and City Devourer (

街食うモノ

,

?

). He will continue to exist for at least two hundred years before his existence dissipates completely. His "annoying qualities" cannot be matched by anyone, and Aoko Aozaki mentions that he would be attracted to the ritual performed by Dust of Osiris.
 ???
Night of Wallachia (TATARI, Zepia Eltnam Oberon)
Replacement : Dust of Osiris, Sion TATARI in her Melty Blood paths
Valery Fernand Vandelstam (

ヴァレリー・フェルナンド・ヴァンデルシュターム

,

?

), better known as Van-Fem (

ヴァン-フェム

,

?

), is one of the oldest Dead Apostles, and a Puppet Master, a type of sorcerer which specializes in crafting artificial puppets to do their bidding. He is an oddity among Apostles, as he prefers human life to that of a vampire. Known as the Dark Lord of the Business World (

財界の魔王

,

?

), he set up a building and started to run a casino boat once a week in Monte Carlo after World War I, earning himself a high social status among humans. He has used this capital, solely generated with human means, to help fund the Aylesbury ritual, but he hasn't had any further involvement in it. He has amazing attention to detail, and a talent for creating large things such as seven Demon Castles, giant golems that act as castles that have earned him the name Van Fem of the Demonic Castle (

魔城のヴァン=フェム

,

?

). The fifth was destroyed by Fina-blood Svelten, which has put him on bad terms with both Svelten and Altrouge Brunestud. While he is taking part in the Aylesbury ritual he dislikes Trhvmn Ortenrosse for being too old-fashioned.
Rita Rozay-en (

リタ・ロズィーアン

,

?

), known as The Artist (

自称、芸術家のお嬢様

,

?

), is a typical high-class vampire with a liking for artistry. She is the successor of her parent vampire, having inherited their castle, where she takes a nightly blood bath. She is known for her arrogance, and for doing whatever she pleases. Possibly due to a crooked personality, she is never satisfied with her actions. She holds an odd friendship with Sumire; they have sworn to die by each other's hands.
Gransurg Blackmore (Lord of the Black Wing)
Trhvmn Ortenrosse (

トラフィムオーテンロッゼ

,

?

), also known as The White Wing Lord (

白翼公

,

?

), is a four thousand year old Ancestor, who was the first servant of Crimson Moon. He was a magus during the Age of Gods, who made himself into a vampire through his own magecraft. Known as the "King" of the Apostles, he represents the Ancestors and holds the greatest political voice, having proposed the True Ancestor hunt, revering only Crimson Moon as the absolute True Apostle, organizing the Aylesbury Ritual, and ordering Nrvnqsr to kill Arcueid. He is said to possess no unique capabilities, preferring to excel at simply being a vampire as opposed to developing extraneous abilities. He applies the saying "simple is best", and from there, he obtained his current rank amongst the Ancestors. He has the largest territory out of all of the Ancestors, and he is the most acquainted with modern technology. Merem Solomon finds his philosophy to be idiotic and notes that he doesn't understand the true nature of the Dark Six, but still acknowledges his influence among the Apostles and the possibility that he could complete the ritual.
Enhance (

エンハウンス

,

?

), also known as Knight of Vengeance (

復讐騎

,

?

), The Vampire Killer of Dead Apostles (

死徒殺しの吸血鬼

,

?

), and Enhance sword (single edge) (

エンハンス・ソード(片刃)

,

?

), is the eighteenth Ancestor, but he is stripped of his rank soon after being appointed.[9] He killed his master, the previous eighteenth, to take his place, and he is actively trying to assassinate all the remaining Dead Apostles for unknown reasons. His normal way of assassination begins by killing the head then slaughtering the clan and then burning down their land. Relatively young for a vampire, he retains much of his humanity, in both mind and body. This is in stark contrast to the other Ancestors, who become calm and in-tune with their vampiric sides as they age. Though not able to fully utilize his powers, his irascible and brash temperament, along with his swiftness and willpower, turn him into a very dangerous foe. He wields the Demonic Sword, "Avenger", stolen from the former number eighteen, and a Holy Crematal Artillery Scripture (

聖葬砲典

,

seisou houten

?

) from the Church in the shape of a shotgun. The sword damages his human right arm when wielded, while the scripture hurts his vampiric left arm when fired. He is also able to climb up outer walls like a bat and sprout out a miserable pair of wings, that don't look like a bird's nor an insect's, in order to fly. In a possible Tsukihime 2, Enhance plans to assassinate a sleeping Arcueid Brunestud with five companion Apostles, but reveals his true motives by betraying them and forming an unstable alliance with Arcueid's guardian, Satsujinki. He also has some connection to Ciel, who once had given him some "boring knowledge."
 ???
Merem Solomon (Crown)
Sumire (

スミレ

,

?

), also known as the Water Bottle (

ウォーター・ボトル

,

?

) and Sumire the Water Demon (

水魔スミレ

,

?

), is a vampire who lives underwater. She has conquered the traditional vampire weakness of being unable to cross bodies of water, though it has also made her weaker on land. She is very strong, being the only Dead Apostle able to use Marble Phantasm, though she is considered to be inept due to excessive drinking. She looks like a big sister who easily gets drunk and although she has a castle, nothing is in there. She is a natural pessimist, but she is capable of enjoying most any activity. She is on good terms with Rita Rozay-en, and they share a pact to kill each other. In a possible Tsukihime 2, she would have the role of a drunkard that gets in Shiki's way.
 ???
 ???
El Nahat (

エル・ナハト

,

?

), also known as Refraction (

屈折

,

?

) is a vampire that is currently sealed by the Church. He is a strange Dead Apostle like Stanrobe Calhin, Gransurg Blackmore, and the Night of Wallachia. His stomach has been turned into a Holy Scripture, Alien Stomach World (

胃界教典

,

?

), which operates as a summoning terminal for his main body and it is considered to be a final weapon against the Dead Apostles. It is entrusted to the First and Second of the Burial Agency, and said to make them invincible when either of them has it. El Nahat is said to have an ability that destroys his enemy along with his own body. His body is currently destroyed and the only thing left is the summoning terminal. He takes several decades to recover, which is why the Church was able to seal him into a prison of mirrors, by exploiting this weakness.[10]
 ???
 ???
Extra: Michael Roa Valdamjong (The Serpent of Akasha)
References
Edit
Source: the Tsukihime Laboratory entry.